The UKSMG Dinner @ Bletchley Park
the home of the Enigma machine!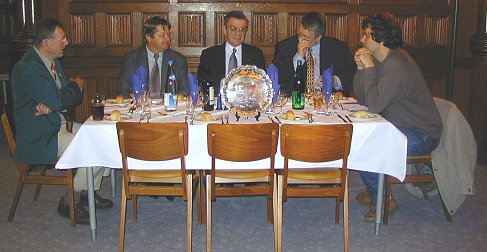 Mike-G3OIL, Peter-PY5CC, Don-G3BJ (RSGB President), Peter-G4MJS & Dennis-PA7FM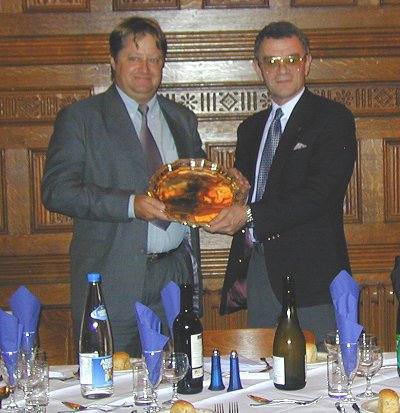 The highlight of the evening! Don G3BJ, President of the
RSGB presenting the Harold Rose trophy to Peter, PY5CC.
A 6m enigma? Listen to Peter taking about the first 6m DXCC!
Photos: G3ZYY

To return to the main page click here